Student Activity Center and Venue Management (SACVM) provides professional event services and facility management for the UNC Charlotte campus as well as the greater Charlotte community.
These services are embedded in the framework of:
Dedication to excellent customer service.
Professional and industry expertise in event and facility management.
Delivering aesthetically-leasing, technologicall-advanced, well-maintained facilites with empahsis of safety and security.
Championing an inclusive and diverse environment that includes an emphasis on professional and student development in a team-oriented climate.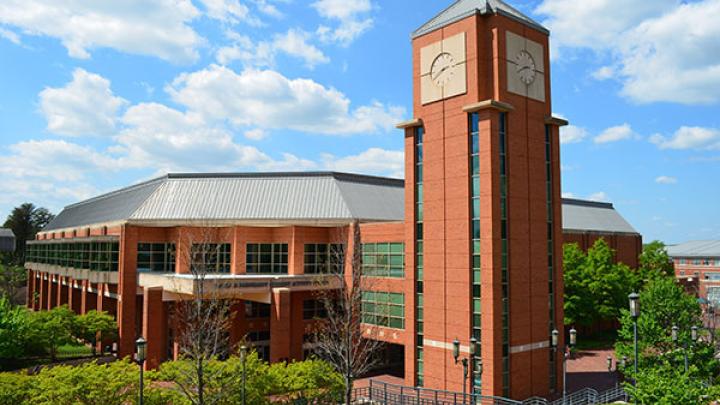 James H. Barnhardt Student Activity Center (SAC)
A social and recreational center containing an indoor track, recreational courts, indoor climbing wall, fitness center, group fitness studio, and meeting facilities.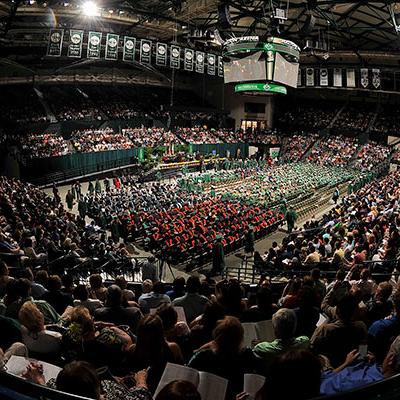 The arena (inside the SAC) is home to the Charlotte 49ers basketball and volleyball games as well as concerts, student productions, and community events including UNC Charlotte's annual International Festival.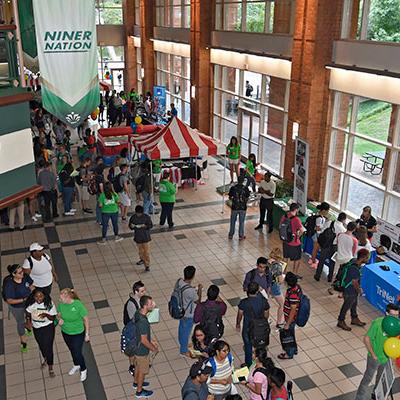 Miltimore-Wallis Athletic Training & Academic Center
Connected to the SAC, this complex includes support services for the 49ers student-athletes including an academic center, strength and conditioning weight room, and practice court.